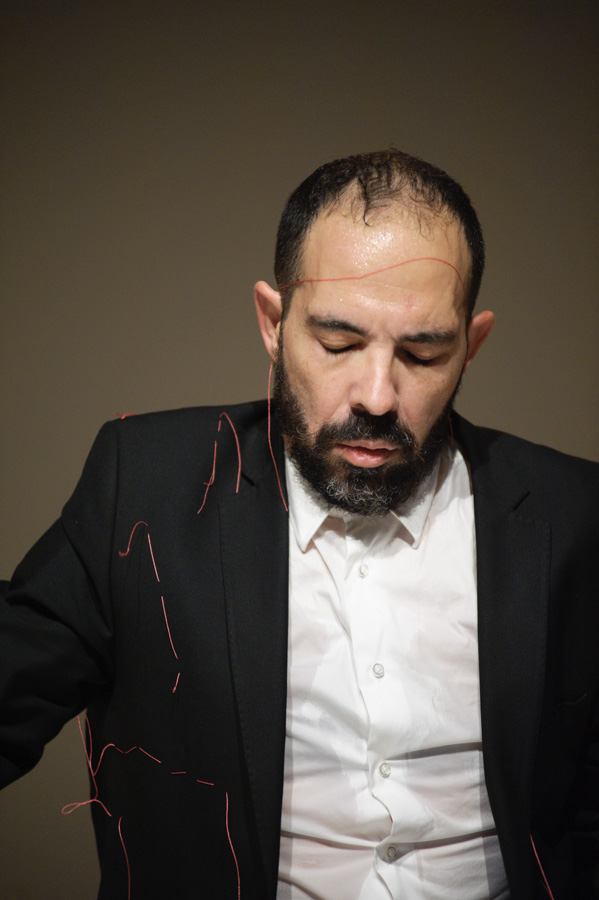 Tras su paso por Miami recala en el Teatro Repertorio Español hoy y mañana

A principios de abril Juan Carlos Lérida arrancaba con el proceso creativo de su nuevo espectáculo 'Al Baile' que dió comienzo en Düsseldorf, para más tarde visitar Miami, y recalar ahora en el Teatro Repertorio Español de Nueva York, invitado por la coreógrafa Olga Pericet en su nuevo espectáculo 'Flamenco Unlimited' que podrá verse esta noche en el corazón de Manhattan.
Con una larga trayectoria en el ámbito de la creación y la formación, Juan Carlos Lérida acompaña en Nueva York a Olga Pericet, tras el éxito de la propuesta 'Pisadas', en la que ambos compartían escenario y por la que han sido nominados a la candidatura de los Premios Max.
A finales del pasado año estrenó su anterior espectáculo  'Al Cante' en citas tan singulares como el TanzHaus de Düsseldorf, el festival Periferias de Huesca o el Mes de Danza en Sevilla. Una propuesta en la comparte escenario con Niño de Elche y que podrá verse el 23 mayo en el Mercat de les Flors de Barcelona.
Preparando 'Al Baile'
'Al Baile' será la tercera parte de la trilogía dedicada a os fundamentos expresivos del flamenco y que arrancara con 'Al toque' hace algunos años. Un proceso de creación trabajado a fuego lento y que supone el cierre tras la segunda parte de esta trilogía 'Al Cante'.
La residencia o 'acercamiento al baile' desarrollada por Juan Carlos Lérida junto al coreógrafo Pascal Merighi (artista invitado Cía. Pina Bausch) y el performance Albert Quesada (Zoo/Thomas Hauert), en dos sesiones separadas, ha servido de punto de partida para la segunda parada en el FIU de Miami en la que compartirá análisis, estudios e información a través de distintas consultorías artísticas en el ámbito de la Universidad.
Además del desarrollo artístico volcado en sus trabajos personales, Lérida imparte formación para profesionales a través de worshops, talleres y conferencias. Destacado es también su trabajo como curator con la propuesta 'Flamenco Empírico' o los trabajos más performáticos invitado por Bulos.net y Los Voluble en el proyecto 'Cartuja a rás' que formó parte de la programación de la pasada Bienal de Flamenco de Sevilla.
——
Juan Carlos Lérida, special guest of Olga Pericet in New York
After performing at Miami, arrives to New York's Repertorio Spanish Theatre tonight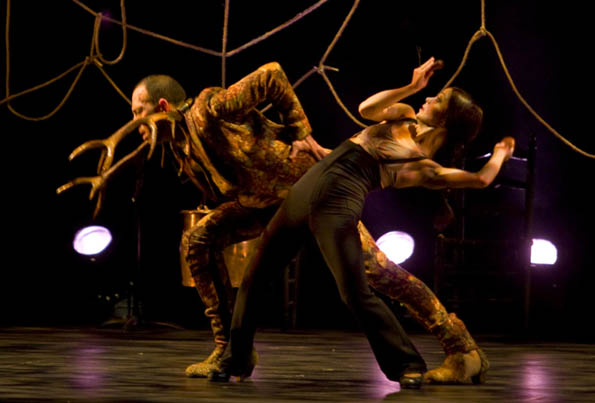 After the creative process of his new show 'Al Baile', which started in early April in Düsseldorf and later visited Miami,
Juan Carlos Lérida
now arrives at Repertorio Spanish Theatre of New York, invited by the choreographer
Olga Pericet
to perform his new show 'Flamenco Unlimited', which can be seen tonight in the heart of Manhattan.
With a long track record in the field of creation and training, Juan Carlos Lérida joins again Olga Pericet in New York, following the success of 'Pisadas', where they shared the stage in a show that granted them the nomination to the Max awards.
Late last year he released his previous show 'Al Cante' in such unique events as TanzHaus Düsseldorf, Huesca's 'Periferias' festival or Sevilla's Mes de Danza. 'Al Cante' is an artistic proposal shared with
Niño de Elche
and which can be seen next May 23rd at the
Mercat de les Flors
in Barcelona.
Developing 'Al Baile'
'Al Baile' will be the third part of the trilogy devoted to the expressive forms of flamenco that started with 'Al Toque' some years ago. A creation process cooked at low heat which is the finishing touch after the second part of the trilogy, 'Al Cante'.
The artistic residence or 'approach to dance' carried out by Juan Carlos Lérida along with the choreographer Pascal Merighi (guest artist, Pina Bausch Company) and the performer Albert Quesada (Zoo / Thomas Hauert) in two separate sessions, has served as a starting point for the second stop at Miami's FIU, where he will share analyses, studies and information through different artistic consultancies at a University level.
In addition to the artistic development shown in his personal work, Lérida provides training for professionals through workshops and conferences. His work as a curator with the proposal 'Flamenco Empírico', or more performative works such as those developed as a guest of  
Bulos.net
and
Los Voluble
in the 'Cartuja a rás' project (which was part of the
Bienal de Flamenco de Sevilla's
programme), are to be taken into account.