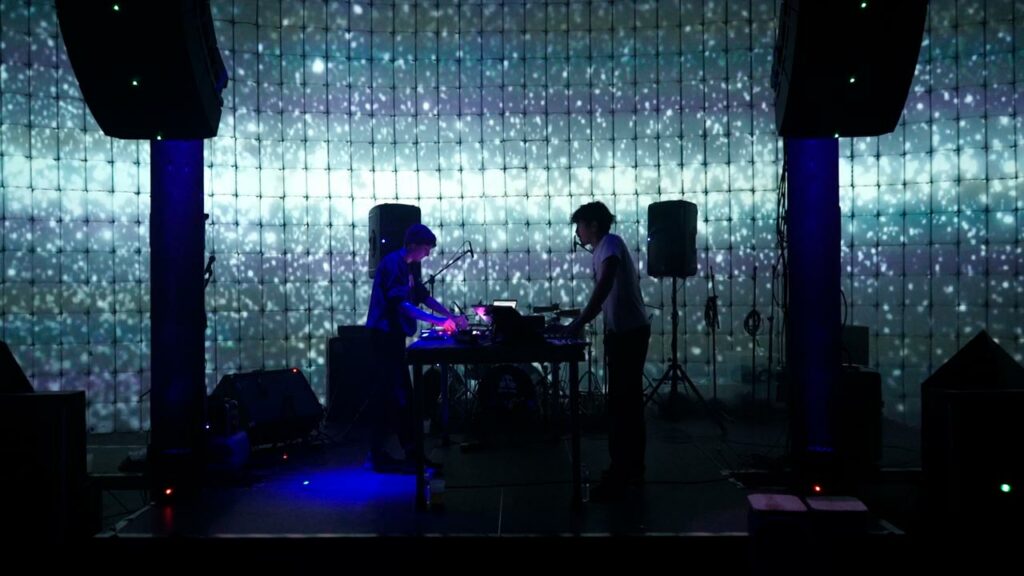 Con su primer disco, 'Trace of erosion' ya marcaban de forma evidente los ejes creativos del dúo formado por Paloma Peñarrubia y Azael Ferrer. Con su segundo largo, 'No Signal' vuelven a confirmar que la música idm, el arte digital y la profundización en temáticas algo etéreas y al mismo tiempo físicas estaban en el punto de mira de Bromo.
Mientras en 'Trace of erosion' viajaban a través de las erosiones y los cambios físicos producidos en la tierra, con 'No Signal' nos invitan a profundizar en la investigación espacial. Ambas reseñas, editadas por Oigovisiones Label, son inseparables de su presentación en directo. La composición musical de Paloma se interrelaciona de forma perfectamente coordinada con las visuales generadas por Azael para trasladarnos a nuevos universos.
Tras su paso por Keroxen, In-Sonora, MAF Málaga o Eufónic Festival el 26 de septiembre estarán en L.E.V Matadero desplegando su potente puesta en escena para ofrecer un espectáculo AV que transita por otras galaxias, viaja hacia las estrellas y sumerge a los asistentes en su particular investigación espacial.